Become a franchise partner
Of MyFlex & FlexStores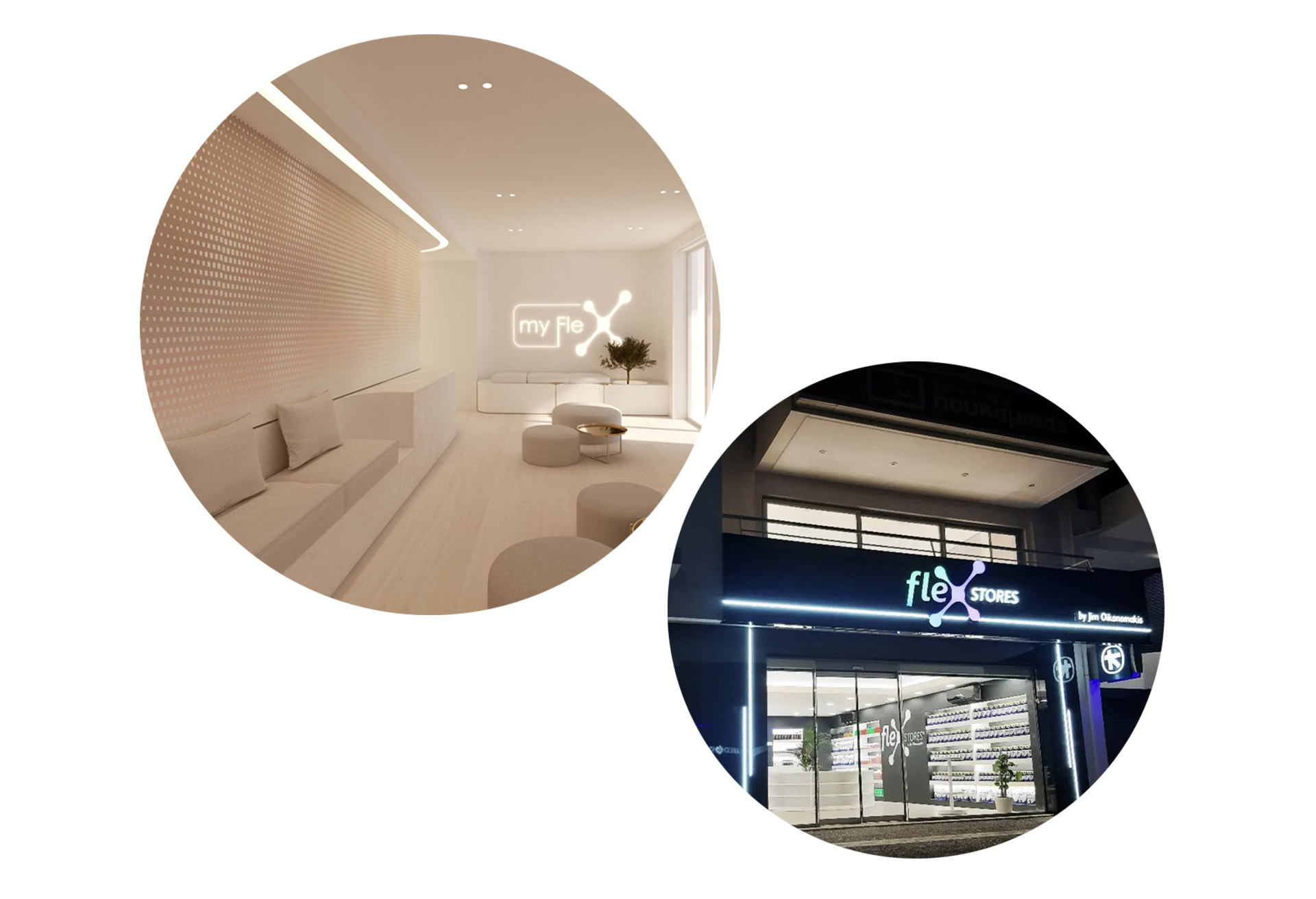 Become a MyFlex &
Flexstores Franchise partner !
Our primary goal at MyFlex is not just to "give" the customer a diet plan but to train him to eat properly, without deprivation,  having  the body that he is dreaming of of and ensuring good health according to the needs of each individual body!
The whole program is a patent of the founder of MyFlex, Dimitris Oikonomakis, where his love for exercise and quality dieting inspired him to design an innovative system based on consumer needs.
At MyFlex the consumer can reach his goal without strict restrictions and deprivations, through the flexible diet or IIFYM (If It Fits Your Macros). A Flexible Eating Lifestyle is a different approach to inclusion-based nutrition versus exclusion.
From 2014 until today, MyFlex / FlexStores records more than 18,000 successful cases, including showbiz people, athletes, people who want to regulate their weight and clinical cases.
If you want to stand out in the field of wellness & fitness then MyFlex / FlexStores is the ideal base but also an excellent choice for your franchise business. The MyFlex / FlexStores proposal provides innovative differentiators with an original business model with high profit margins. MyFlex invests in the phygital model, combining natural and online diet office with a complete retail concept, satisfying the preferences of all consumers.
The security of your franchise business from MyFlex, comes through continuous and comprehensive support from the trained staff, the most innovative practices to the organization and operation systems.
Our vision is for the customer to acquire the body he dreams of without deprivation, while satisfying the needs of today's consumer.
The most recognized brand name in the field of wellness, MyFlex offers a proposal that combines two stores into one, giving you another advantage. At FlexStores the customer can get high quality products needed for his diet.
The MyFlex / FlexStores franchise offer provides unique privileges and competitive advantages that guarantee your successful business course:
Activity in a sector with prospects that knows the development in Greece and other countries
Innovative and differentiated project
Provision of a comprehensive program of services (Basal metabolism measurement, somatometric evaluation, etc.)
Brands exclusivity (e.g. Yamamoto Nutrition)
Fully trained staff with experience in their field
Initial and continuing  training of the stuff
Modern innovative practices and technology
High returns on investment
Continuous promotional and advertising activities both through social media and digital marketing